We offer a wide range of custom terrain pieces that are made to order.  Just tell us your dimensions.  Such as shelf size or space available.  We can blend your King and Country or other manufacturer's buildings and scenery into your customer made diorama.   Any time period.

Contact Ralph (Carl) at (859) 609-2526 or quartermaster.collectibles@yahoo.com
See some examples below.
Completed Vietnam War scene for Earl Hutz.  Size (9 X 18 inches)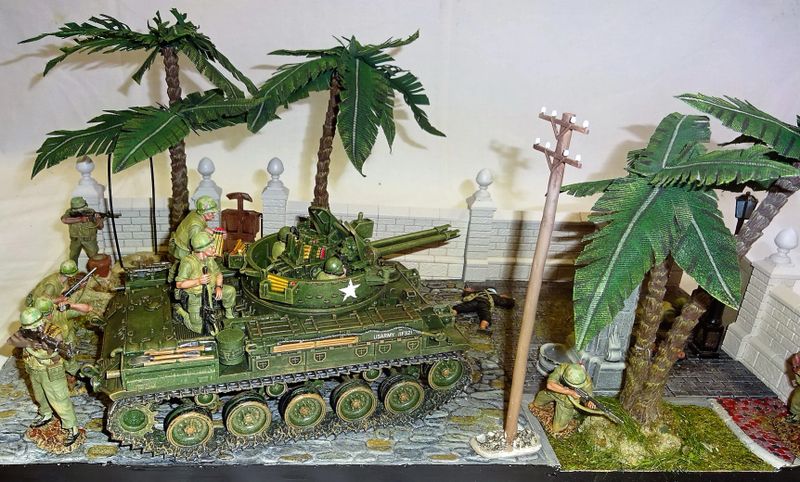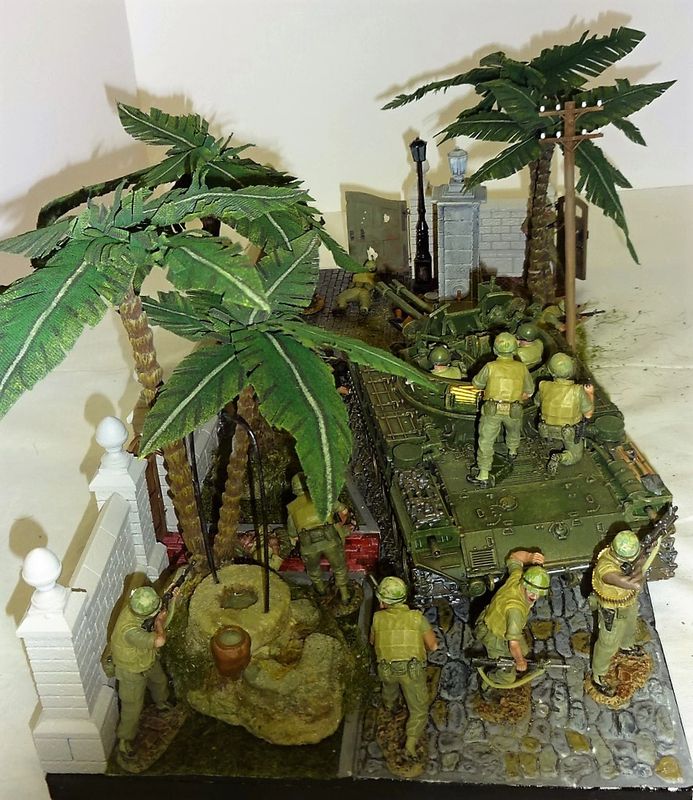 Diorama of the Normany Bocage for Peter Jaggard.  
(26 X 10 inches)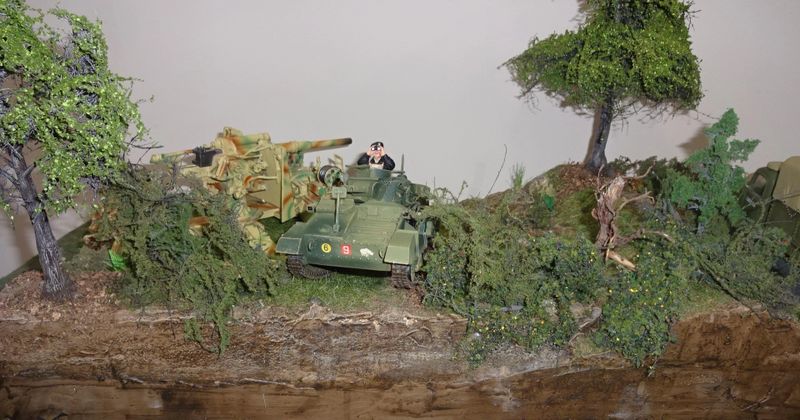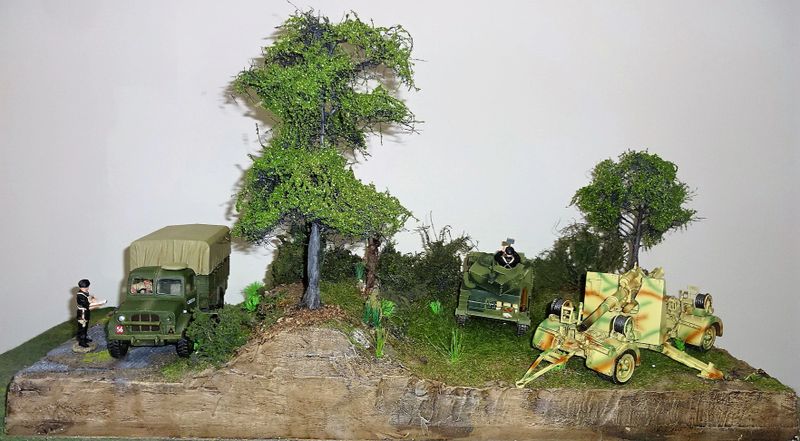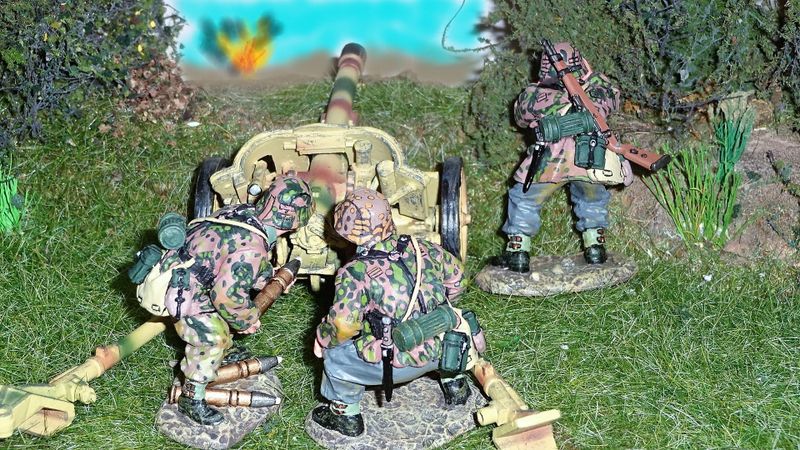 Battle of the Bulge scene for Peter Jaggerd (10 x 26 inch)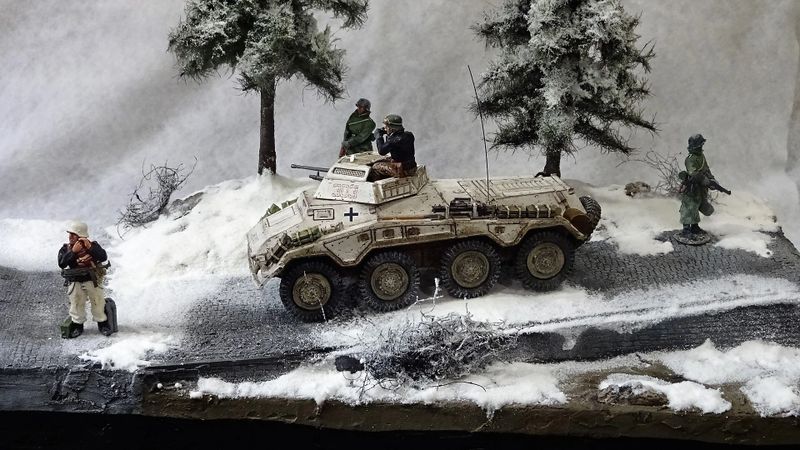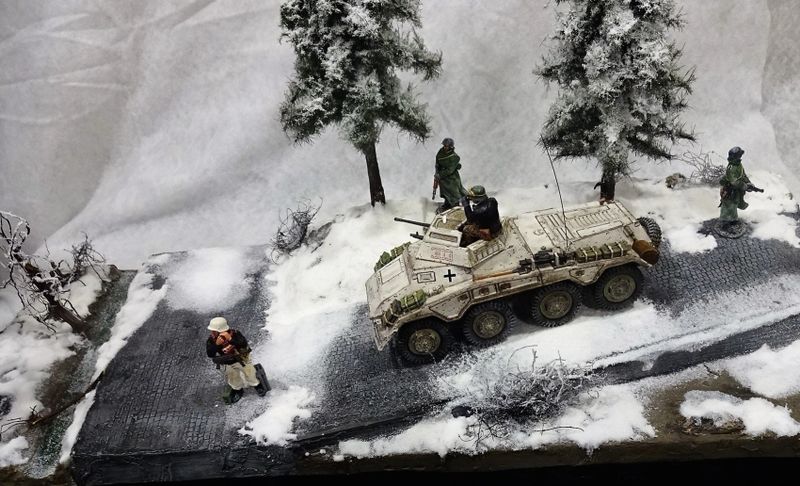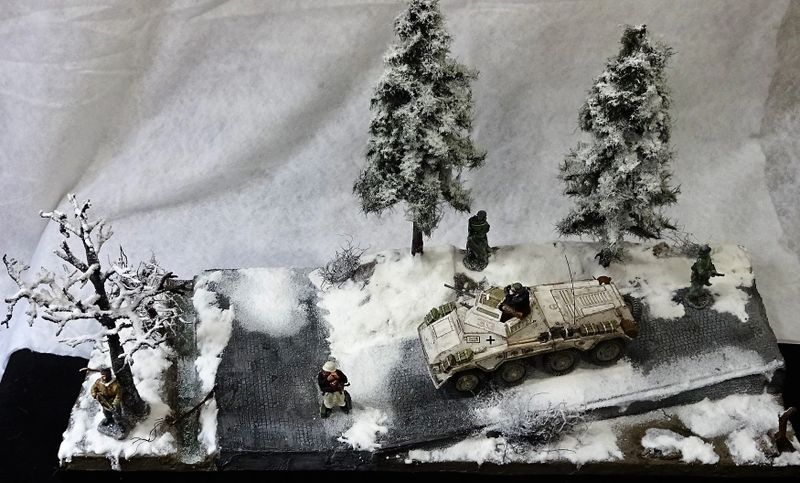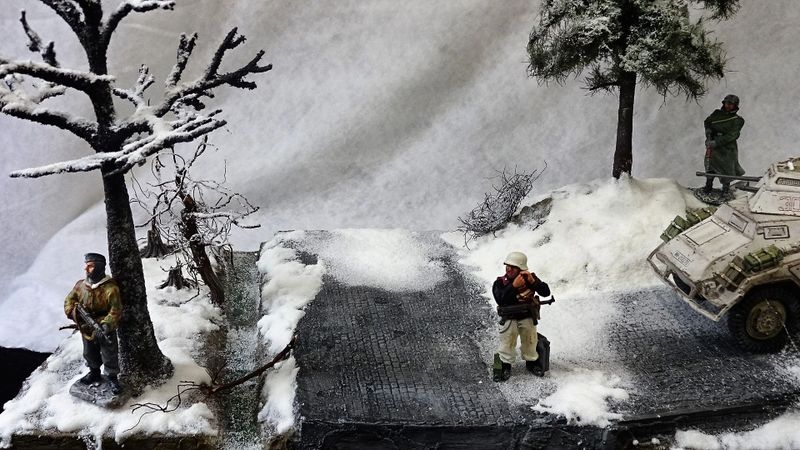 Fortress Europa scene for Peter